Generators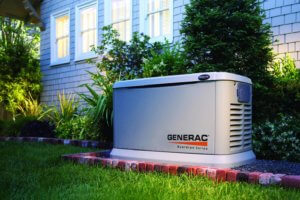 Each year we strive to advance as a business and stay true to our name: Nickels Energy Solutions (NES). As we grow beyond solar installations and electric vehicle chargers, our next energy solution is Generac standby generators.
We are proud to announce that we are now a certified Generac generator installer with the most well-known and reputable generator manufacturer in the US. Their strong reputation made it an easy decision for NES to choose their products for our customer base. Our goal at NES is to provide energy solutions for all customers we have the opportunity to speak with. We have noticed over the years, the question of a backup energy to power loads during the time of a power outage was always popular.
Having a backup generator is a great way to ensure you and your family have continuous power provided to your home during the case of a power outage. There are many regulations and precautions, ensuring safety is our top priority. Here at NES, we are proud to be the company to provide this service to you! Contact us for more information.
Reviews